Chief Operating Officer & Partner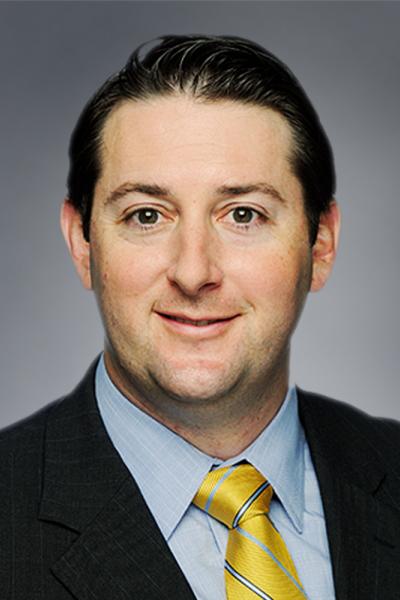 A proven leader and veteran U.S. Naval Officer, T. D. Baskin serves the company as Chief Operating Officer. T. D. has over 15 years of experience and originally joined Cardinal Midstream in 2010 to manage 320 MMcf/d of brownfield processing facility projects in the Oklahoma Arkoma Woodford shale.
In his prior role as Cardinal's Vice President of Engineering & Construction, T. D. led a hand-selected team in greenfield engineering, construction, and operations efforts in Pennsylvania's Marcellus and Utica shales. Before the asset's sale in March 2017, his team was building out rich gas gathering pipelines and facilities in western Pennsylvania. Designed for 300 MMcf/d, the constructed and operating assets unlocked production from over 40,000 acres in the northern Pittsburgh suburbs.
Before joining Cardinal, T. D. was a Facilities Engineer at Chesapeake Midstream. After managing nonstandard facility projects from the Western Slope of the Rockies to the Fayetteville Shale, he commenced engineering and construction of Chesapeake's first Lo-Cat Sulfur Recovery plant scaled to accommodate 1 Bcf/d of sour gas from the Haynesville Shale.
T. D. launched his career in the natural gas industry with Enlink Midstream's predecessor, Crosstex Energy. In addition to his focus on pipeline and facility engineering, he was also integral to pipeline system management of the East Texas business unit. Other early skills learned were in business development, contract amine treating, and operations management.
T. D. has a Bachelor of Science degree in engineering technology from Texas A&M University and an MBA from the University of Oklahoma. T. D. also served for six years on active duty in the U.S. Navy, including two years as an enlisted sailor and four years as a Surface Warfare Officer. During this time, he completed two tours in support of Operation Enduring Freedom and Operation Iraqi Freedom, various technical schools, including Damage Control, the Aegis Officer's Course, Advanced Gas Turbine Engineering and the Navy's most challenging technical training, Nuclear Power School.